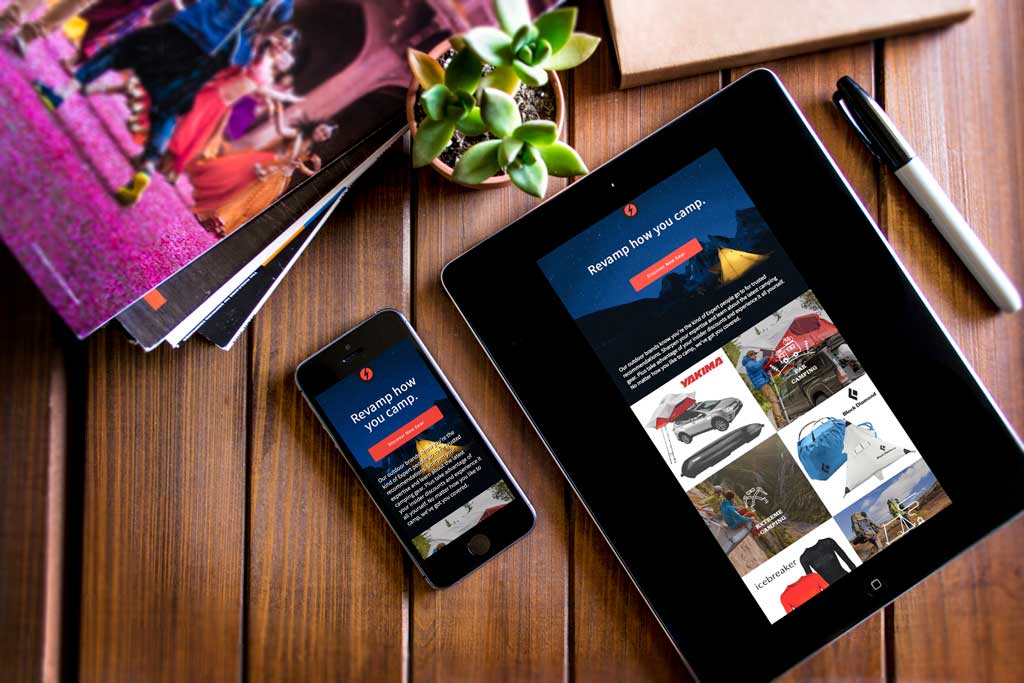 One of the initiatives I started at ExpertVoice was to create more emails that would help our experts discover new brands on our platform. Most experts came to the platform for a certain brand, and left there, not knowing of all the different types of brands they have access to on our platform.
In this email, I broke camping brands down to different types of camping (car camping, backpacking, and for those more adventurous, extreme camping).
To make the email more dynamic, I worked with ExpertVoice's very talented art director, Colin Santos, to create some animation in the sky background image and added a fun css3 animation to our CTA button.
This email had one of the highest levels of engagement that quarter and even received a "shoutout" from our CEO.